Redmi note 5 pro stuck on mi logo solution in easy way: Hello xiaomi users if you facing the issue of "redmi note 5 pro stuck on mi logo" then this article will be very helpful for you. Most of the user's face the issue while they are on boot process. If the logo stuck in a loop then the process goes into a state called bootloop and your device will never be booted.
Why this problem happens
Defective MicroSD Card – Use of a defective SD card on your phone may cause the problem. To fix it simple remove the SD card from your device and power on your device again.
After updating the MIUI version – A lot of users complained that they saw the issue of stuck logo after updating their device.
Viruses on Software – Viruses and bugs take control on your android system and they causes the system fail in the phone.
Battery issue – If your phone battery is very low then you may see the issue and to fix it you have to charge your phone.
How to fix redmi note 5 pro stuck on mi logo
To fix the issue is really easy you just have to follow some simple steps and these will help you in solving your problem. A lot of users do give up but it's not that difficulty to fix i have mentioned some easy methods which will help you in fixing the issue all of the methods are well tested and a lot of users fixed their problem by these methods.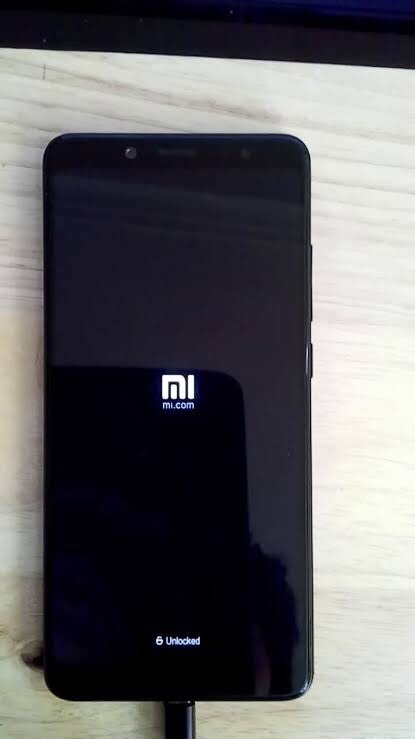 Method 1.
Restart your smartphone – Press power button tightly 20 to 30 seconds and wait for restart. If you face any problem then let your phone as it is and let it to be discharged and when the battery will be zero charge it again and restart it again it will fix your issue.
In mi phones we can't disconnect the battery so we have to wait for the battery to be discharged.
Method 2.
Try flashing your redmi device with flashing tool
If the method 1 doesn't work for you then you can try the flashing trick. In this trick you have to download mi flash tool, xiaomi usb driver and mi firmware file after it you have to setup all of these in your pc. After doing it connect your phone to your pc and start the flashing process.
For detailed article – How to use xiaomi flash tool
For video support
I hope now you have solved your issue i have mentioned everything mostly people face this issue in boot loop but the video link which i have shared it will definitely help you in flashing process and fixing your mi device but incase if you haven't solved your issue then comment down our team will definitely help you in fixing the issue or you can contact with any authorised xiaomi service center near your locality.
Related articles
Okadtech – Redmi note 5 pro stuck on mi logo solution in easy way