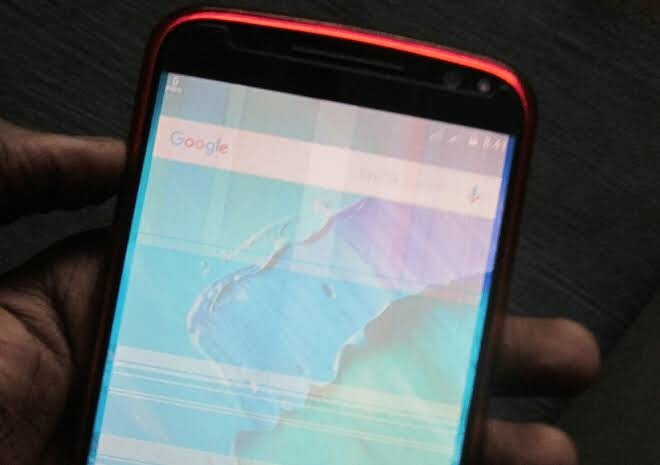 How to fix vivo phone screen flickering issue: Screen flickering in phone screen is a visible change in brightness between cycles displayed on video display. If you are facing the issue of screen flickering in your vivo phone then read the whole article, this will help you in solving the screen flickering issue on your phone in this article every thing about screen flickering is covered like why this problem happens and how to fix it, so read the whole article to know full information about screen flickering issue and how to fix it.
Why is my vivo phone screen flickering?
Software issues – Software issues causing vivo phone screen flickering usually as a result of an app needing a higher resolution than what your phone's GPU can provide and it causes problem.
Hardware issue – Hardware issue in your phone also cause the issue if your phone LCD panel is faulty, damaged or defective then this also cause the screen flickering issue.
How do I fix my vivo screen flickering problem
Method 1.
Turn off your auto brightness it will solve your problem. Just go to Settings>Display and Brightness and turn off Auto-brightness. Many vivo phone users had successfully solved this problem just by turning off the auto brightness.
Method 2. 
Check for updates if any update is there then update your phone. To update your device.
Go to settings of your smartphone.
Select all settings.
Scroll your phone and select about device.
Then select wireless update.
After it select check for updates.
Wait for a couple of minutes to finish the search.
Then click on update.
Method 3.
Reset your Vivo phone
Switch off your phone.
Press and hold Volume Down + Menu button + Power button for a couple of min.
If you see menu of Recovery mode, release held keys.
And select wipe data or factory reset by using Volume buttons to navigate and Power button to choose.
I hope now you all have solved your screen flickering problem in your vivo smartphone and incase if after following all these solutions you are facing the same problem then in this case you can contact vivo care maybe there is any hardware issue in your device and to fix it you have to replace your phone screen so kindly visit any vivo authorized service center/care near you they will help you in solving this issue.
Related articles
Okadtech – How to fix vivo phone screen flickering issue