Oppo a57 camera problem solution in easy way: Hello to all my oppo user friends camera issue is the most common problem faced by all android user's. When users see problems like can't connect to camera, camera not working such type of things. Everyone scar but it just a common problem happens due to software issue or phone glitch a lot of user's don't even try to fix and they give up. But it's really easy to fix it you just have to follow some simple tricks and methods and you will be able to fix the issue.
How to fix oppo a57 camera problem
There are 3 methods which will help you in solving this issue try every method one by one until you fix the issue.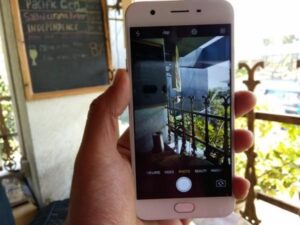 Restart your smart phone
Restarting the phone will refreshers the phone software.
Clear cache of your camera
Go to Settings> Application> Camera> Storage> Clear cache> Restart mobile and see the result.
Force stop your camera
Turn on your phone.
Go to settings.
Click on App Management.
Choose Show System Processes.
Click on camera.
In camera details menu click force stop.
Factory reset your phone
Tried everything but nothing worked for me, if you are in this condition you can try factory reset trick to fix your phone camera issue.
Charge your phone up to 50 percent and backup all your important data's.
Go to settings.
General.
Click on Backup & Reset > Restore factory setting.
Tab on Reset phone.
Hope you liked the article and this article has solved your problem and incase if anyone face any kind of problem after following all these tricks also. Then i recommend you to please check your phone in any oppo authorised service center near your locality. There maybe any hardware issue in your phone and that's why you are facing the problem. So checking the phone in authorised service center is a better idea.
Related articles
Okadtech – Oppo a57 camera problem solution in easy way