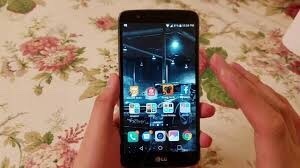 Learn how to fix lg stylo 3 black screen, black screen of death; Are you facing black screen, black screen of death issue in your lg stylo 3 smartphone if yes then read the article this article will definitely help you in this problem. When you are doing a task in phone like you are playing games on it, you are watching a video or you are on a call with someone and suddenly you see your phone screen turned black and it's doesn't response to anything.
Issues like this can frustrate any user, and sometimes this black screen stay hours and hours in our phone. Well don't worry i am here to help you in this problem, just read the article thoroughly and follow all the steps which are mentioned and after it you will fix the issue easily.
Reasons of this problem
System cash, many times our smartphone system crashes and this causes the black screen issue
Phone exposed to extremely heat.
Lcd panel issue, if your Icd panel cable is loosed or if its is faulty then there also you see the problem.
Hardware issue, if any of your smartphone part is damaged due to some reasons then this can be also one reason ofthis problem.
How to fix it
To fix this issue you have to force reboot your smartphone and after it only your issue will be fixed.
Turn on your smartphone.
Press and hold the power button + volume down button for 10- 20 seconds and after it when you see lg logo appearing on your phone screen release these buttons.
Now your phone will perform force reboot and when this process will end you will see your will be fixed.
Okadtech – Learn how to fix lg stylo 3 black screen, black screen of death
Related articles –