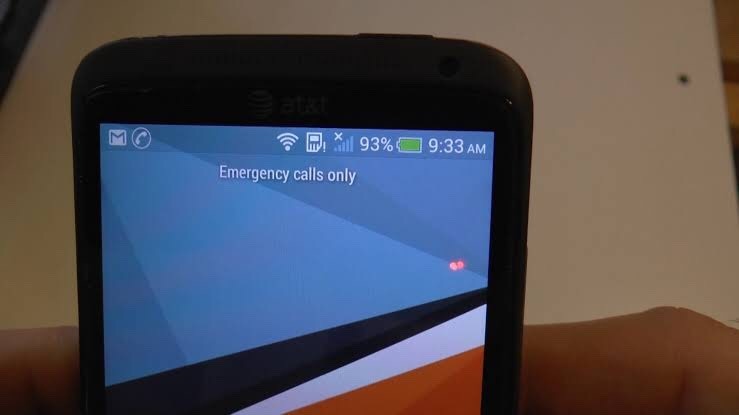 How to fix sos only on huawei, solution for all huawei devices: Hello huawai users hope you are doing well. Today we will talk about a problem which many Huawei users face that is sos only/ emergency calls only problem that happens in phone. In simple words if this error comes on your phone it simply mean you will be unable to call anyone on your device and you can't use your internet services on your device. If you have tried to fix it but you are unable to solve this problem then I'm here to help you in solving this error follow my steps these will definitely help you in solving the sos only error read this article it will help you to know why this problem happens and ways to solve the problem. After reading the whole article I'm 100 percent sure that you will find your solution.
Why this problem happens
Well the problem sos only on Huawei phone usually occurs when your sim card is not inserted properly on your phone or sim card is inserted properly but your device can't read it due to any software issue.
How do I fix SOS only on my Huawei
To fix the issue follow these steps
1. Restart your device it is the easiest way to solve the problem when the phone restarts it refreshes the software?
2. Make sure you have inserted the sim property if it is not properly inserted then your device can't read it.
3. Change LTE to GSM/WCDMA//LTE
Go to settings.
Then tab on wireless & networks. 
Then preferred network mode.
Change the preferred network mode LTE to GSM/WCDMA//LTE.
Your problem is solved check it by dialling a number.
4. If all the methods are failed then the last attempt you can try is backup all your data and reset your device.
Method 1.
You can reset your device by these two methods.
Go to settings
Click system & updates
Tab on reset
Tab factory reset and click reset phone.
Method 2.
Turn off your phone
Press Power button and Volume up button and hold it until the phone vibrates.
Volume up and down button help you to select options and power down to confirm.
Select option to restore your phone to its factory settings.
Press power button to confirm it.
It will take some time after it the process will be completed
These are the methods which will help you to solve this problem sos only/emergency calls only problem. I hope now you all have solved your problem by following these methods which i have mentioned in my article and incase if your device is still facing the problem then kindly visit your nearest Huawei service center it may be facing the problem due to any hardware issue and to solve hardware related issue i suggest you to visit any authorized huawei service center near you they will help you in this problem.
Related articles
Okadtech – How to fix sos only on huawei, solution for all huawei devices