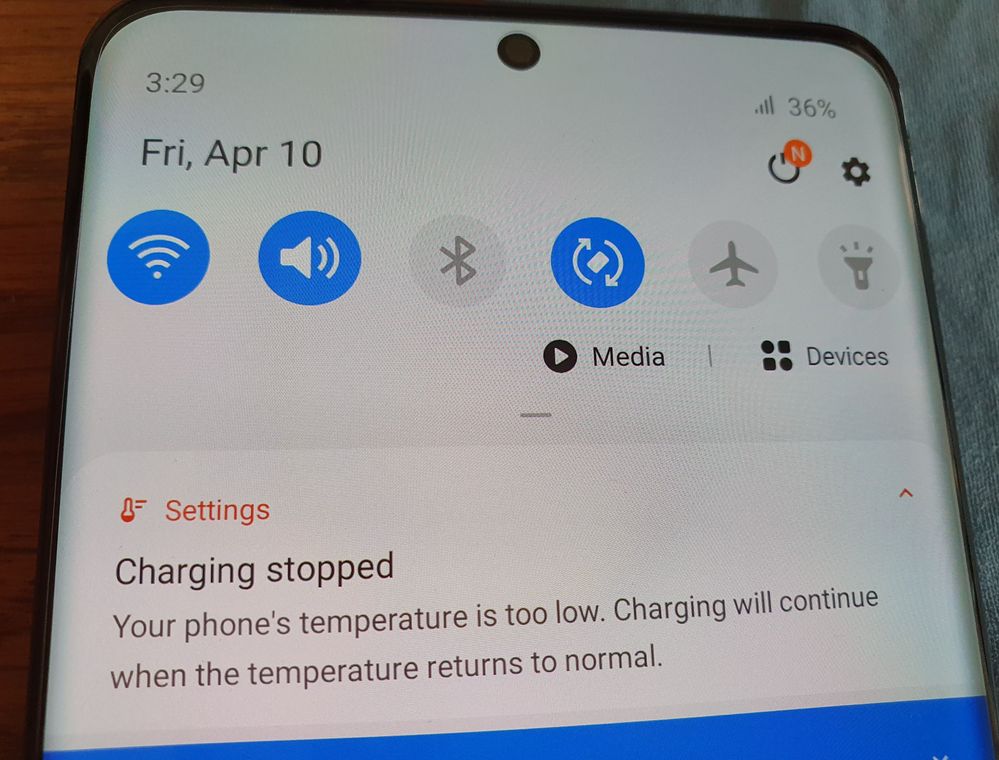 Samsung charging stopped temperature too low problem solution: Hello samsung users hope you all have a great day. Well today hear in this article we are going to discuss about samsung charging stopped temperature too low. In recent days i saw many people mailing me about this problem and they are asking me about the solution. Mostly this problem is happening in samsung j7, s8 and s9 such type of models.
Well it's very genuine that if your smartphone temperature is very high or if it's very low then your smartphone won't charge, Your smartphone need to be in normal temperature to perform charging. If it is genuine that your smartphone is too hot or if it's to cold then don't worry you don't need a solution. Just wait and let your smartphone temperature to be normal and after it your problem will be easily solved and your smartphone start charging. But sometimes what happens is even there the temperature is normal it's neither too hot or cold but there also we see the problem. In this case you can follow the above solution this will help you in solving your problem. There is problem in your smartphone temperature checking sensor.
How to fix samsung charging stopped temperature too low problem
The first thing you have to do is simply switch off your smartphone and remove the sim tray.
Now with the help of a pry tool open the back panel of your smartphone.
Now remove the induction/ wireless charging system.
Hear you will see a small tiny thing that is your temperature sensor check it, check whether it is broken, faulty or it's just disassembled fix it.
After it reassemble your smartphone again and try to charge it and you will see your problem will be solved.
Related articles
Okadtech – Samsung charging stopped temperature too low problem solution