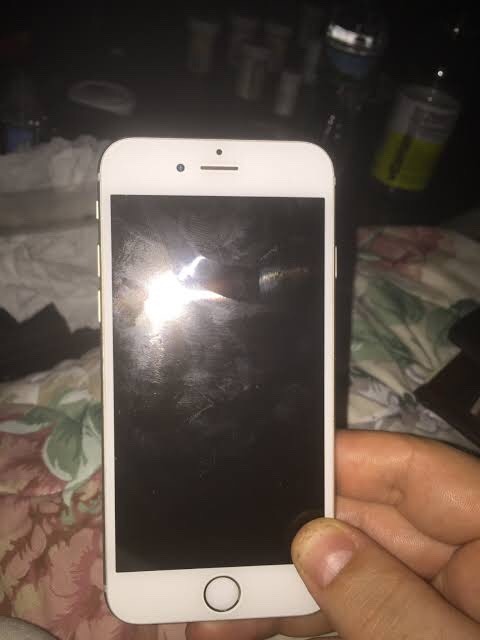 Hello apple user's hope you all doing well. Today we will talk about a problem that a lot of apple user's face that is iphone 6 back screen. Sometimes your iphone turn black when you tab on power button and it's start blinking with out any reason this is called black screen of iphone .
It's really frustrating, when you see such type of thing on your phone but don't worry i will help you in fixing the issue. Read the whole article and i am 100 percent sure that after reading the article you will solve your black screen problem.
How to fix iPhone 6 black screen problem
Put your phone on sunlight for a couple of time and it will be fixed. Many user's claimed that they have fixed the issue by this trick.
Open your phone by using a screwdriver and check whether any cable is loose, if any cable is loose then fix it.
These are the common things you can do to fix your phone but if these tricks doesn't work then follow these one's they will help you.
How to update iphone 6 manually
1. Update your phone – you are using iphone 6 and this is 2021 so your phone is too old, if we compare it with today's date it's too old, so you have to update it.
Connect your device into power and connect it to internet.
Go to Settings > General, then tap Software Update.
Tap Download and Install. If a message asks to temporarily remove apps because the software needs more space for the update, tap Continue or Cancel. Later all removed apps will be reinstalled.
To update now, tap Install. Or you can tap Later and choose Install Tonight or Remind Me Later. If you tap Install Tonight, just plug your device into power before you go to sleep. Your device will update automatically overnight.
How to update iphone 6 with computer
If you want to update your device with the help of computer then you can do it also.
Connect your iphone 6 to your computer.
Locate your device on your computer.
Click General or Settings then click Check for Update. 
Check is there any update or not.
If you found any update then update it.
3. The last thing you can do to fix the issue is factory reset your iphone
How to factory reset iphone 6
Warning – factory reset will delete all your data so be sure to backup all your important data's.
Charge your phone up to 50 percent, make sure it should not be empty.
Go to Home screen.
Click on settings.
Tab on general.
Choose Reset, and select option "Erase All Content and Settings".
Click on erase iphone.
Why this problem happens
hardware problem with your phone. If your phone any cable is loose or if your has some internal damage then you will see the black screen issue.
Use of old template glass. If your device template glass is older than 1-2yr then it's the time to remove it from your phone. If you are using a old phone template glass then it must be covered with dirt and dust and because of it you phone display will face difficulty in touch system.
Phone has been exposed to extreme heat.
Overcharging of phone for a long period of time.
Loose of LCD connection on the phone.
Incomparable apps / bug apps these apps take control on your phone they cause the black screen issue.
I hope now you all have fixed your iPhone 6 back screen problem and if anyone is still facing the problem then you can contact our team in the comment section our team will try our best to help you in fixing your issue or you can contact any authorised apple service center for help they will help you in this problem. Your phone may have any major issue like LCD panel issue to fix it you have buy a new LCD panel for your iphone you can buy it from amazon iPhone 6S Screen Replacement White 4.7 Inch, LCD Display with 3D Touch Screen Digitizer Assembly Include Full Set Repair Toolsyou can replace it by yourself but i recommend, you should go for any service center.
Okadtech – Iphone 6 black screen problem solution,fix it in just 2min