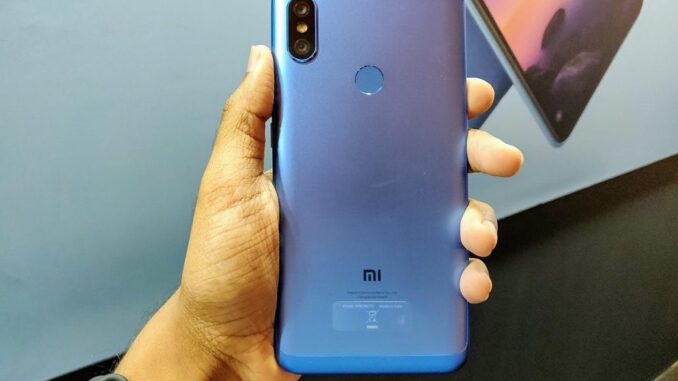 Redmi note 6 pro hang on logo problem solution:
If you are facing bootloop issue/ hang on logo problem in your xiaomi redmi note 6 pro smartphone and you are searching for solution then you are in the right place just follow the steps mentioned below throughly and after it your problem will be solved.
How to fix it
In the first step you have to do is press and hold the power button with volume up and down button for nearly 10 to 10 seconds.
After it you will hear a vibration sound coming from your smartphone hear you have to release the power button and volume down button but keep holding the power up button.
Now you will enter in the recovery mode in the recovery mode you have to click wipe data and click the power button to select. ( Hear for selecting anything use the volume up button to go up and the volume down button to go down and power button is to confirm.
Now click on wipe all data and confirm it.
Hear your smartphone will factory reset it will take some time and it will erase everything thing that's on your smartphone and bring everything to factory default after it your problem will be solved completely.
Now i hope all of you have successfully solved your problem. Incase if anyone of you is there who is still facing the same problem after applying the provided solutions also. Then hear in this case i recommend you contact us by writing comment below describing your problem properly so that it will be easy for us to understand what problem you exactly facing. If not then visit any authorised xiaomi service centre near your locality and there you can check your problem and there they will solve your problem.
Okadtech – Redmi note 6 pro hang on logo problem solution