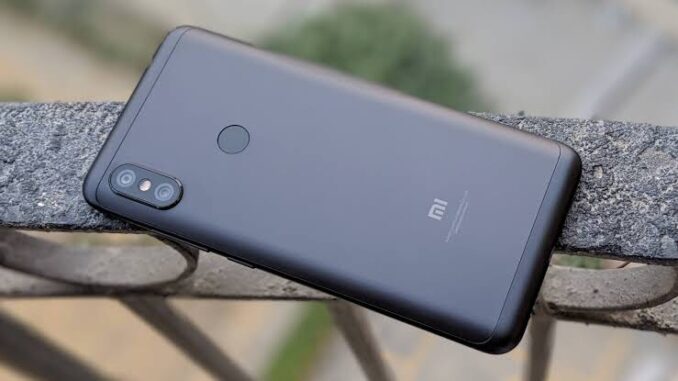 Redmi note 6 pro automatically switch off problem solution: Are you a xiaomi smartphone user and you are facing automatic switch off problem in your redmi note 6 pro smartphone and you don't know how to solve this problem. Well don't worry we are here for you, we will help you in solving this problem. You just have to read the whole article properly and after it you will solve this problem easily.
Hello to all my redmi note 6 pro smartphone user friends hope you all are doing great in your life. Today hear in this article we are doing to discuss about a serious issue that a lot of redmi users are facing. Well hear in this article we will discuss about why this automatic switch off problem happens in our smartphone and how we can solve this problem.
Reasons behind the problem
Overheating of smartphone.
Download of any third party app from any unknown source.
Smartphone ui crash.
Defective battery.
Short circuit in smartphone motherboard.
Defective volume button or power button of smartphone.
How to solve it
1.
Press and hold the power button with volume down button for 10 to 15 seconds.
When you see the mi logo appertaining on your smartphone screen release these buttons.
Now your smartphone will perform force reboot and when this will end your problem will be solved.
2.
If you are facing the problem but you can use your smartphone for couple of minutes and after sometime your smartphone switch off automatically and this thing repeats always then this trick may help you.
Go and uninstall every app that you have downloaded, if you have downloaded any buggy or virus containing app then this may create problem in your smartphone ui system and this thing can cause your automatic switch off problem. If you can do factory reset in your smartphone then it will be more better.
3.
Change your smartphone battery, majority of people face this problem because of this reason. If your smartphone battery is dead or if it is faulty then this cause your automatic switch off problem. To fix it is very easy your just have to replace your old battery with a new battery and you are done.
4.
Check your smartphone in any service care if you have done thousands of things but non of them work then i recommend you to please check your smartphone in any authorised xiaomi service care. There maybe any problem in your smartphone circuit board or in your smartphone volume or power button and this is causing the problem. Fixing it in service care is a better idea and if you have warranty then you can do it in free also.
Okadtech – Redmi note 6 pro automatically switch off problem solution