Redmi note 9 pro stuck on Miui logo problem solution: The bootloop problem is one of the most critical problems faced by many Android users. You are using your smartphone normally, and suddenly you see it turn off automatically without any reason. When you try to turn on your device again, you see your device stuck on the Miui logo. You try to recover your smartphone back to normal, but you see that all your attempts fail, and your problem is not solved. Whatever you do, your smartphone is not taking your command and it's not responding. I can literally feel how this problem can be critical for any smartphone user.
Well, calm down, We are here to help you with this problem. Below, I am mentioning some of the solutions to this problem. You can follow them, and this will definitely help you in solving your "Redmi note 9 pro stuck on Miui logo problem".
How to solve Redmi note 9 pro stuck on Miui logo
Press and hold both Volume up key with the Power key.
Keep holding both of them until you see the Main Menu screen.
When you see the Main Menu screen with the help of your smartphone keys you can control them (Volume down key is for down, Volume Up key for up and Power key is to select).
Select Reboot > Reboot to system.
It will take some time and you smartphone will be back to normal again.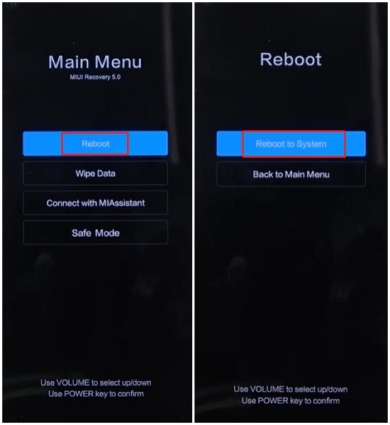 Expecting this solution to be worked for you device incase if it didn't then there is a another solution also bootloader "How to fix mi logo stuck during boot process, bootloop problem" you can follow this solution too solve your problem. In some cases any trick whatever you try didn't work the main reason is it's not an software problem. If any hardware stuff is there which is causing the problem like water damage or something then hear in this you have to take help from any repairer or service center https://bookmyrepairer.com/ you can book any repairer near your locality and solve your problem.
Related articles