Lg stylo 6 frozen/ Lg stylo 6 freezing problem solution: Are you a lg smartphone user and your smartphone is frozen and it doesn't response to anything. If yes then don't worry we are here to help you in this problem, we will tell you how you can fix the lg stylo 6 smartphone freezing problem. You just have to read the article carefully from stating to end and after it you will easily solve smartphone freezing/ frozen problem.
Hello to all my lg smartphone user friends hope you all are doing well in your life. Today hear in this article we are going to discuss about how you cam fix your lg stylo 6 frozen/ freezing problem. Just imagine you are doing something on your smartphone, like you are playing games, watching movies or you are on call and suddenly your smartphone freezes and it's doesn't response to anything whatever you do. It can literally irritate any user who is facing the problem. Mostly we see the problem when our smartphone ui crashes due to heavy load on our smartphone or because of low battery issue. Well you can fix it easily, hear below i have mentioned the most easiest and effective solution of this problem. You can try this and this will definitely solve your problem.
How to fix
Press and hold the power button + volume down button of your smartphone for 10 to 15 until see the lg logo appertaining on your screen with a vibration sound.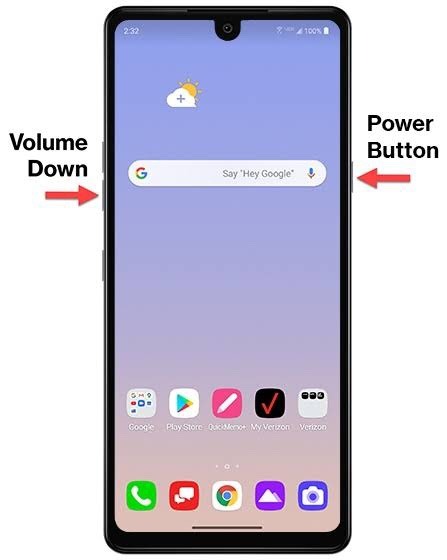 When you see the lg logo appearing on your screen with a vibration sound release both the buttons power button and volume down button.
Now your smartphone will perform force reboot and when this process will end your smartphone will turn to normal again.
Okadtech – Lg stylo 6 frozen/ Lg stylo 6 freezing problem solution