Ipad air 2 battery draining fast problem solution: Are you a ipad user and you are facing battery draining issue in your apple tablet and you don't know what to do and how to solve this problem. If you are going to answer me yes then you are in the correct place. Hear below i have written some solutions you can try them and this will definitely help you.
How to fix ipad air 2 battery draining fast problem
1.
Turn on the location service only when required
Open settings of apple tablet.
Search for location and when you find click on it and turn off it.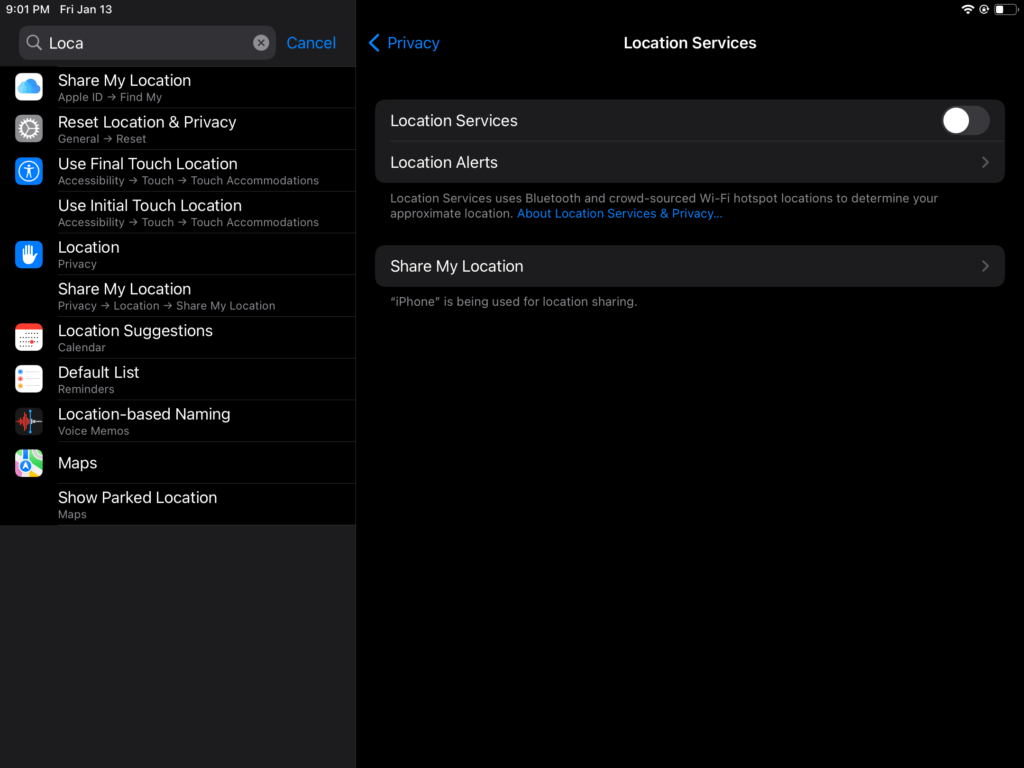 2.
Use dark mode – If we compare normal mode with dark mode then there is no doubt that dark mode consume less battery power as compared to normal mode. So you can also save your battery by turning on the dark mode.
3.
Avoid multitasking – We all like to save our time and to do it we go for multitasking work somehow it's good also. But sometimes what happens some users just open multiple tabs, multiple apps even if it's not required and they don't know that these things are consuming a lot of battery power.
4.
Update your ipad to latest software
Go to settings of your ipad.
Search for software update and click on it.
Now check whether any update is there or not if anything is there, Any update will be there then update your ipad.
5.
Turn off icloud automatic backup
Now this is the problem that i have faced personally also icloud service are pretty good we can't say anything but the thing is if your internet is poor. Then most probably this feature will be a battery eating monster for you. If it's required then you can use it but if it's not then you can save a lot of battery capacity by turning it off.
Related articles
Okadtech – Ipad air 2 battery draining fast problem solution