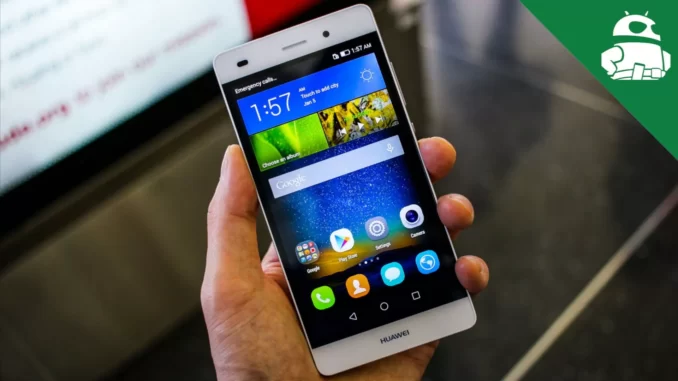 Huawei p8 lite wifi not working problem solution: If you are using a huawei smartphone and you are facing wifi problem on it and you don't have any idea about how you can solve this problem. If your answer is yes then definatly this article will be very much helpful for you. What i suggest you please read this whole article carefully from starting to end without skipping any part after it you will be easily able to solve this problem easily.
How to solve huawei p8 lite wifi not working problem
Delete your connected network
Many times what happens is when you enter a network password in your smartphone after sometimes due any bug or data corruption your smartphone find difficulty to read it and this create your wifi problem. To fix it you just have to do is delete the old wifi data/ password from your smartphone and re enter the password this will solve your problem.
At first click on your WiFi network.
Now click on Forget Network.
After it click on your wifi network again and re-enter the wifi password and check your problem will be solved.
Reset your network settings
At first turn on your huawei p8 smartphone.
Now after it open settings of your smartphone.
Scroll down and click on system.
Now click on reset.
Hear click on network settings reset.
Click again on network settings reset.
Now after doing all these stuffs when everything will be completed simply restart your smartphone and check whether your problem is solved and you will see your problem will be solved.
Hope this article was helpful and informative for you and this has helped you in solving your huawei p8 lite smartphone wifi problem. Incase if anyone of you face any problem while solving this problem then hear in this case you can just comment below and our team will definatly help you.
Okadtech – Huawei p8 lite wifi not working problem solution